Xaraasi Xanne (Crossing Voices) / Gabes Cinema Fen
27 April–02 May 2023
Film Screening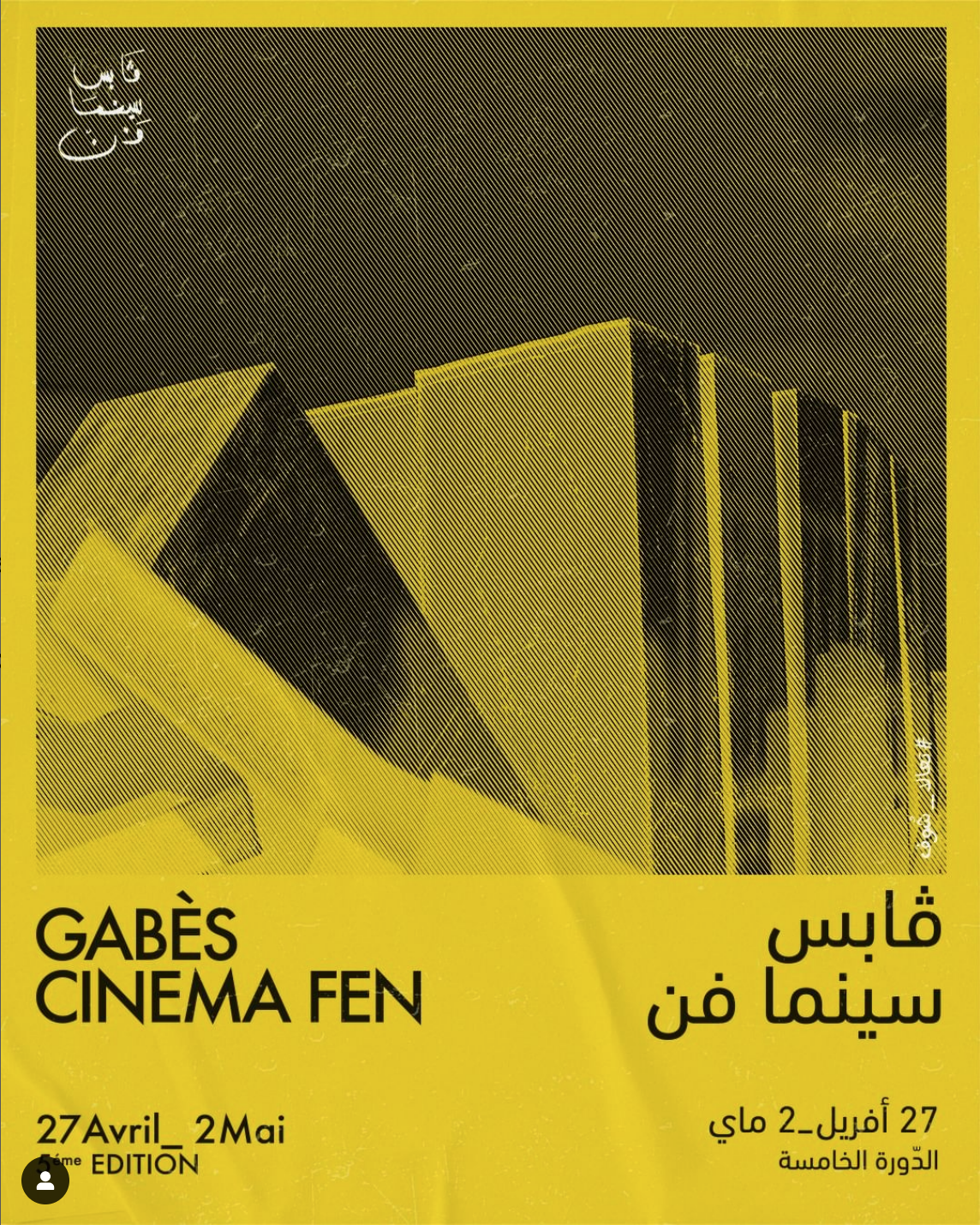 يهتم قسم سينما الأرض بتقديم أفلام روائية و وثائقية تحكي على علاقة الإنسان بالأرض بأنواعها لكل. نحبو من خلال القسم هذا نحسيسوا بالإشكاليات المتعلقة بالبيئة ونكتشفوا تجارب عالمية تعاونا على إيجاد حلول للوضعية البيئية المتردية لمدينة ڤابس . وفي انشغالنا بالمسائل البيئية وتمثلاتها الفنية قامت اللجنة الفنية للمهرجان بإختيار ثلاثة أفلام للمشاركة في قسم سينما الأرض :
في مدينة ما _ وليد الدراوي(تونس)
الأصوات المتقاطعة _رفائيل جريسي و بوبا توريه (فرنسا،ألمانيا،مالي)
Matter out of place _ نيكولاس جيرهالتر (النمسا )
The  Earth Cinema section is dedicated to cinematographic proposals (both fiction and documentary) that are focused on the relationship of Man to the environment in all its manifestations. Through this section we aim to raise awareness on ecological issues and explore, through the films and the debates, pathways to address the severe environmental crisis in Gabes .
In our preoccupation with environmental issues and their artistic representations, the festival's artistic committee selected three films to participate in the Earth Cinema section.
Movie list:
A stroll _ Walid Draoui (Tunisia)
Crossing Voices _Bouba Touré et Raphaël Grisey (France, Germany, Mali)
Matter out of place _Nicolaus Geyrhalter (Austria)
الدورة الخامسة لڨابس سينما فن من 27 أفريل إلى 02 ماي 2023 ! تعالوا معانا !
𝐓𝐡𝐞 𝟓𝐭𝐡 𝐞𝐝𝐢𝐭𝐢𝐨𝐧 𝐨𝐟 𝐆𝐀𝐁𝐄𝐒 𝐂𝐈𝐍𝐄𝐌𝐀 𝐅𝐄𝐍, 𝐰𝐢𝐥𝐥 𝐛𝐞 𝐡𝐞𝐥𝐝 𝐟𝐫𝐨𝐦 𝟐𝟕 𝐀𝐩𝐫𝐢𝐥 𝐭𝐨 𝟎𝟐 𝐌𝐚𝐲 𝟐𝟎𝟐𝟑. 𝐁𝐞 𝐓𝐡𝐞𝐫𝐞!
𝐿𝑎 5𝑒̀𝑚𝑒 𝑒́𝑑𝑖𝑡𝑖𝑜𝑛 𝑑𝑢 𝐺𝐴𝐵𝐸𝑆 𝐶𝐼𝑁𝐸𝑀𝐴 𝐹𝐸𝑁, 𝑠𝑒 𝑡𝑖𝑒𝑛𝑑𝑟𝑎 𝑑𝑢 27 𝐴𝑣𝑟𝑖𝑙 𝑎𝑢 02 𝑚𝑎𝑖 2023. 𝑆𝑜𝑦𝑒𝑧 𝑎𝑣𝑒𝑐 𝑛𝑜𝑢𝑠!