The Shape of a Practice: Sowing Somankidi Coura
26 October–01 November 2020
Screening, lecture, seminar
Oct 28 2020
21:00-23:00: Xaraasi Xanne – Crossing Voices
Screening & artist talk
With Bouba Touré & Raphaël Grisey
The newest film by Raphaël Grisey in collaboration with Boube Touré chronicles the ongoing developments and practices of Somankidi Coura, a self-organized farming cooperative along the Senegal river founded by a group of former African migrant workers and activists in France in 1977 after the Sahel drought of 1973. The film focuses on narrating the history of migrant workers' struggle in France, peasant infrastructures and networks, and the afterlife of colonial developmentalism and forced labor violence.
Following the screening of the film, Raphaël Grisey and Boube Touré will engage in a conversation about the cooperative and their process of documenting their work, different forms of engagement, and the broader implications of telling these stories. The discussion will be held in French. Simultaneous translations will be available in English and German.
Oct 30 2020
Coordinating Practice
19:30-19:45: Coordinating Practice: Introduction
With Patricia Reed
19:45-20:15: Coordinating Practice: Scale 1
With Spółdzielnia "Krzak", Gilly Karjevsky & Rosario Talevi and Monique Verdin
20:15-20:45: Coordinating Practice: Scale 2
With Nikiwe Solomon and Fernando Silva e Silva
20:45-21:15: Coordinating Practice: Between Scales
With Ela Spalding, Raphaël Grisey & Bouba Touré and Simon Turner
(with simultaneous translation into French)
21:15-22:00: Coordinating Practice
With all participants
The Anthropocene has a coordination problem. With its many scale effects and asymmetrical local contestations, it is a time riddled with challenges to coordinate action and research. With that in mind, this series of conversations will highlight the many challenges of coordinating Anthropocene related projects at different scales, both spatially and temporally. The conversations will aim to share and mitigate the collective challenges of coordination by negotiating how context, power, and communication all factor into realizing a project or knowledge community while, at the same time, synthesizing how strategies can be translated into specific effects in the world.
The talks will be broken down into different scales, where participants with projects at a similar spatial or temporal scale share insights as to how they have met these challenges of context, power, and communication.
The session will begin with a short framing by philosopher Patricia Reed. From there on she will lead three discussions that approach different scales of coordination. Dealing with a singular site, the Warsaw based collective Spółdzielnia "Krzak" will speak with Gilly Karjevsky and Rosario Talevi about the complexities of working on their respective sites, both of which were repurposed for their activities. Following this site specific focus, Cape Town based anthropologist Nikiwe Solomon and Porto Alegre based philosopher Fernando Silva e Silva discuss the challenges around coordinating research projects that encompass entire regions. The final conversation will be focused on projects that move between multiple sites and continents with artist Ela Spalding from Estudio Nuboso, geologist Simon Turner from the Anthropocene Working Group, and artist / activists Raphaël Grisey and Bouba Touré who document and participate in the Somankidi Coura project.
Related Publication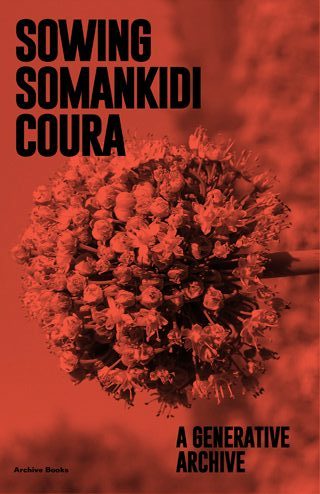 Archive Books